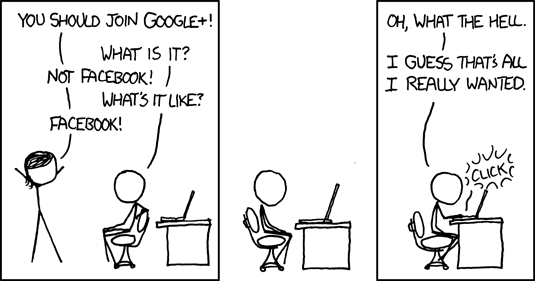 This is how I learned about Google+. Oh please oh please oh please let it take out Facebook... let Zuckerman find a seat next to Tom from MySpace on the hasbeen couch. If anybody can finally put that horrid site where it belongs, it'll be Google.
Right now it's only on limited trial run with select people, which makes sense.
Find out what's being said about it
. In the meantime you can
take a tour
to learn about it, and download the app for your phone in anticipation, and that's about it. But I'm waiting.... totally waiting...